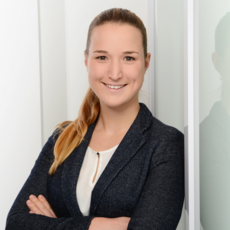 M.Sc. Carolin Baier
Institut für Technologie und Management im Baubetrieb des
Karlsruher Instituts für Technologie (KIT)
Geb. 50.31
Am Fasanengarten
D-76131 Karlsruhe
Veröffentlichungen
Haghsheno, S.; Deubel, M.; Baier, C. (2017): Identifikation und Analyse von Projektkriterien zur Überprüfung der Anwendbarkeit von BIM. In: Körkemeyer, K.; Kurzrock, B.-M. (Hrsg.), Tagungsband zum 28. BBB-Assistententreffen vom 27.-29. Juni 2017 in Kaiserslautern.
Haghsheno, S.; Baier, C.; Schilling Miguel, A.; Talmon, P.; Budau, M. (2020): Integrated Project Delivery (IPD) – Ein neues Projektabwicklungsmodell für komplexe Bauvorhaben. In: Sundermeier, M.; Meinen, H. (Hrsg.), Bauwirtschaft, Heft 2, 2020, 5. Jahrgang, S.80-93.
Walter, R.; Weinmann, M.; Baier, C.; Oprach, S. und Haghsheno, S. (2020): A Requirement Model for Lean Leadership in Construction Projects. In: Tommelein, I.D. and Daniel, E. (eds.), S. k.A. 28th Annual Conference of the International. Group for Lean Construction (IGLC28), Berkeley, California, USA, 6-10 Jul 2020, S. 145-156.