Austausch mit der University of Stanford und Unternehmen aus dem Silicon Valley zur Zukunft der Digitalisierung und Lean Management im Bauwesen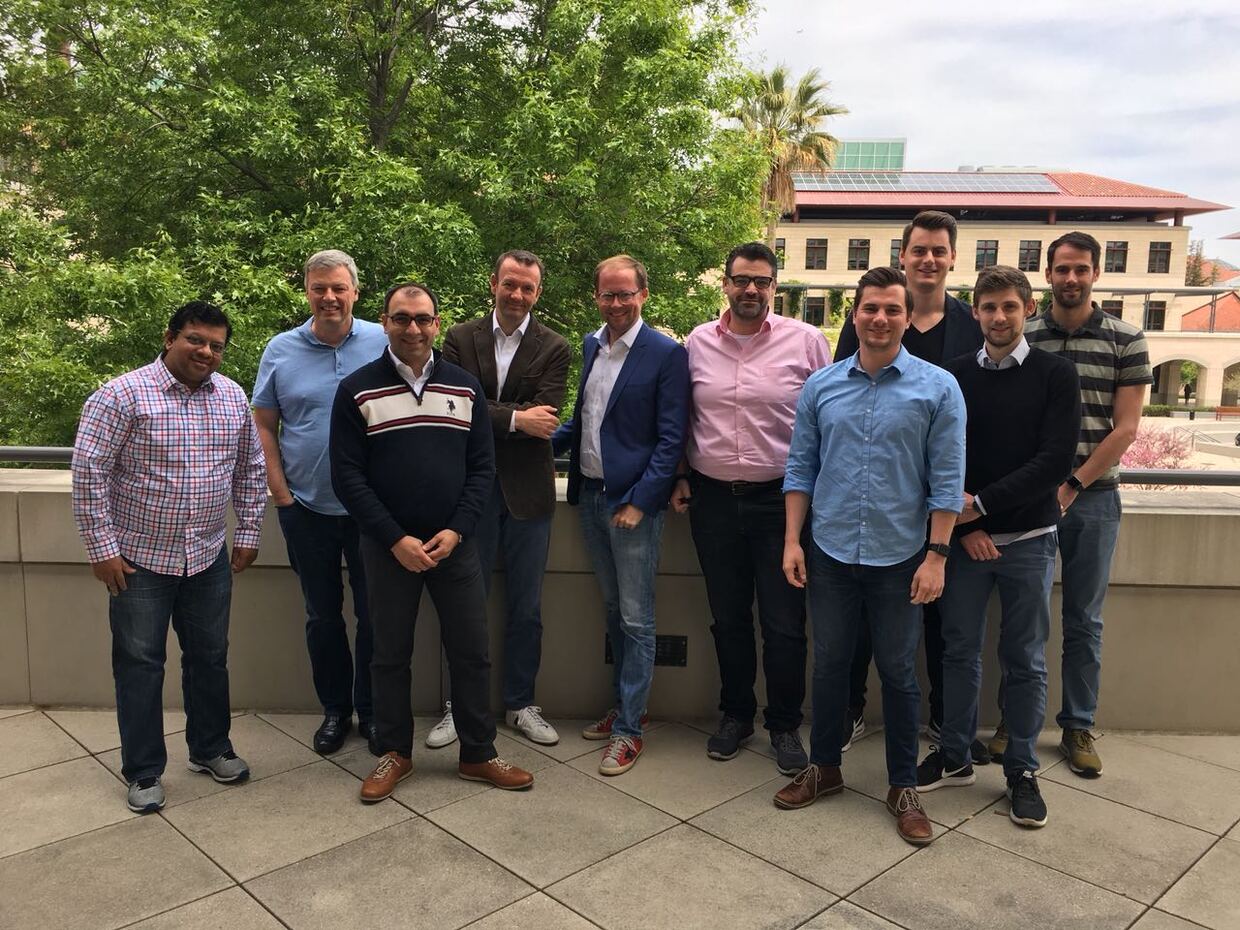 v.l.n.r.: Professor Ram Rajagopal (Direktor des Stanford Sustainable Systems Lab), Professor Martin Fischer (Direktor des Center for Integrated Facility Engineering), Professor Shervin Haghsheno (Geschäftsführender Direktor des Instituts für Technologie und Management im Baubetrieb), Oliver Schele (Mitglied der Geschäftsführung der Goldbeck GmbH), Jan-Hendrik Goldbeck (Mitglied der Geschäftsführung der Goldbeck GmbH), Mark Jäckel (Leiter Abteilung BIM, Goldbeck GmbH), Weitere Teammitglieder Standford University und Goldbeck GmbH
Vom 15. bis 18. April 2018 besuchte Professor Shervin Haghsheno, Geschäftsführender Direktor des Instituts für Technologie und Management im Baubetrieb, gemeinsam mit Führungskräften der Goldbeck GmbH die University of Stanford und mehrere Unternehmen im Silicon Valley für einen fachlichen Austausch zur Zukunft der Digitalisierung und zu Lean Management Ansätzen im Bauwesen.
An der University of Stanford standen Gespräche mit Professor Martin Fischer, Direktor des Center for Integrated Facility Engineering (CIFE) und Professor Ram Rajagopal, Direktor des Stanford Sustainable Systems Lab, auf dem Programm. Weitere Termine fanden mit Führungskräften der Unternehmen Autodesk, Katerra und ConXtech statt. Weiteres Highlight war die Besichtigung des Projekts Hospital und Medical Office Building Van Ness von Sutter Health in San Francisco, das mit dem Modell Integrated Project Delivery (IPD) und mit Einsatz von Lean Construction Methoden abgewickelt wird.
Inhaltich standen in den verschiedenen Gesprächen u.a. die Themenstellungen Building Information Modeling (BIM), Machine Learning, Data Thinking, Integration von Planung und Ausführung, Automatisierung, Integrated Project Delivery (IPD) und Lean Construction Methoden auf der Tagesordnung.